About Us
Brain Power IT (BPIT) is a Professional Software Company in Bangladesh. We provides Customized Software Development, Web Application Development, Mobile Apps & Web Design in worldwide.
We specialize in the requirement collection, analysis, design, implementation, traning, support and maintenance of enterprice software solutions.
BPIT Software teams build full-cycle amazing custom software application for the web, desktop and mobile platform.
BPIT can help you stay up-to-date and responsive create and custom website.
Our expert apps developers provides android based Mobile Apps based on your requirement.
Services
Brain Power IT delivers Time and Quality bound Software development service, web application service and mobile apps service at a very reasonable cost.
Various Software Services are:
info@bpitbd.com
sales@bpitbd.com
Our Clients
Our valuable satisfied clients are :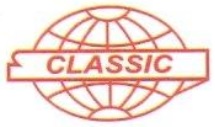 Contact Us
78/12-F, East Rampura, Dhaka
Your message has been sent. Thank you!